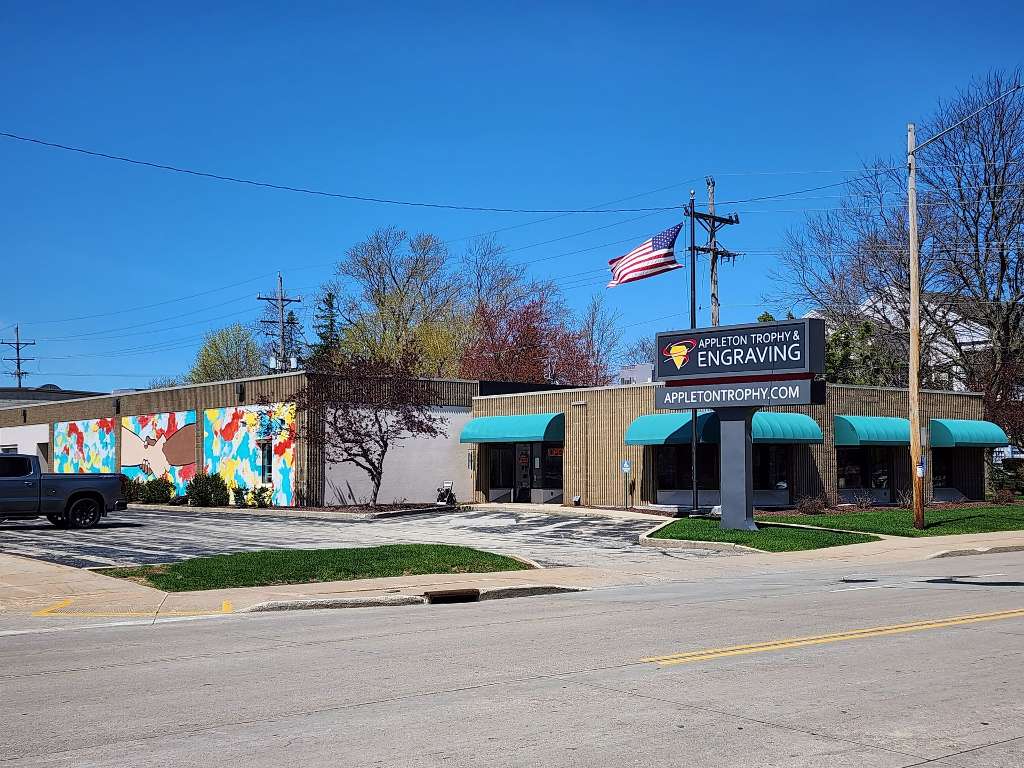 Appleton Trophy & Engraving is located in Appleton Wisconsin. Our staff has been serving the Fox Valley for over 50 years and remains dedicated to bringing you the best quality and professionalism that you deserve. We carry a large selection of beautiful items that range from an array of corporate gifts to please any of your co-workers or employees that deserve the best for their commitment and dedicated service to their job. Appleton Trophy & Engraving is also committed to finding unique Gifts and sports awards to always fit your needs.
Appleton Trophy & Engraving Inc. started in 1956 selling trophies and engraving by hand, since then Appleton Trophy & Engraving has grown into an 8,000 square foot building with over 15 employees and multiple Engraving Machines, Lasers and Sand Blasting Equipment to Engrave into materials such as Wood, Crystal, Stainless Steel, Acrylic, Brass, Aluminum, Glass, Plastic, that serves customers all over the United States.
Some of our accomplishments include engraving awards for the National Football League 1,000 yard club, Memorial for the AAU national boxing team, guns for James Bond movies and Olympic medals.
---
Appleton Trophy & Engraving has long sought to serve its customers' needs with the highest standards, so we hope this website can help you with your gift and engraving needs.